The Commercial Printable PDF Invoice is the main document that is utilized for control of the import, valuation, classification, and determination of duty by the countries customs agent. The commercial invoice should also identify any and all products being shipped and potential hazards.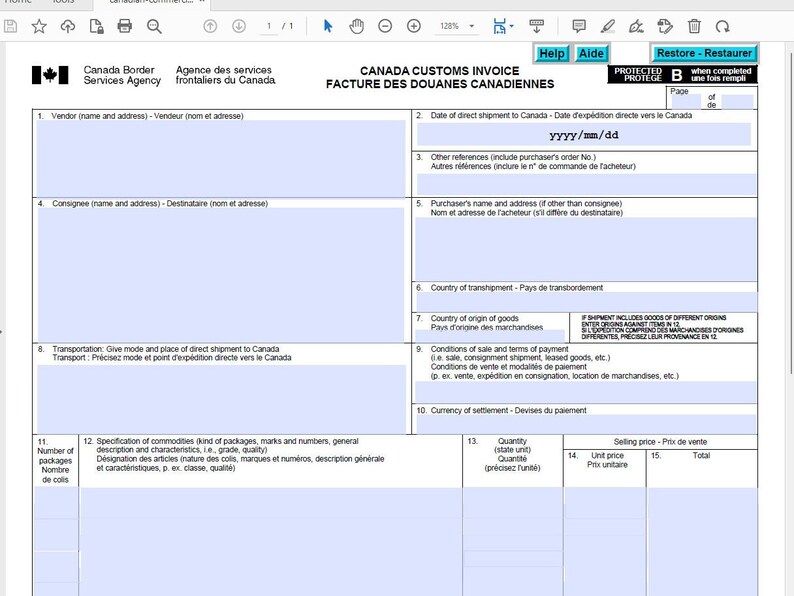 Invoice Types:
– Canadian Commercial Invoice – For the sole use of sending a package from outside of Canada and into the country.
– FedEx Commercial Invoice – When shipping a product internationally use this form when submitting a package to be shipped by FedEx.
– DHL Commercial Invoice – Use at selected DHL locations when sending a package to another country.
– UPS Commercial Invoice – Submit to a UPS representative, either at a corporate or franchise location, and use to send a package internationally.
– USPS Commercial Invoice – To send a package internationally with the United States Postal Service.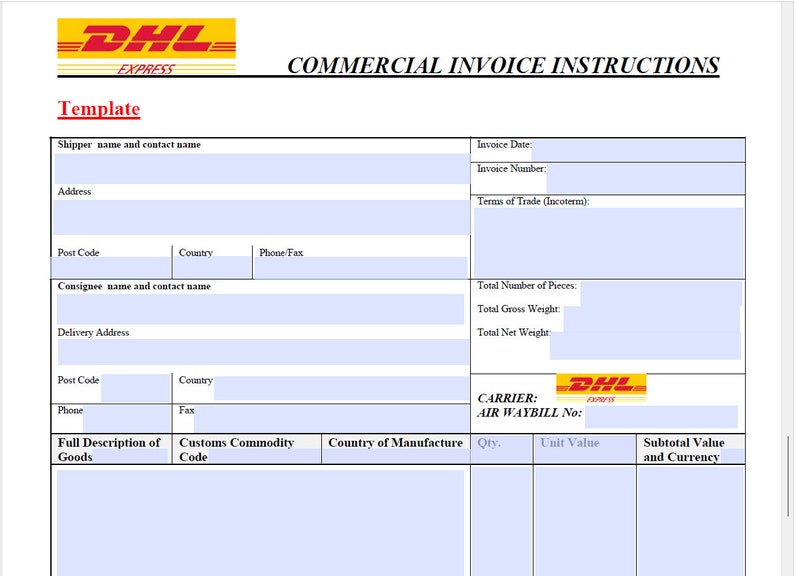 Reasons for using a Commercial Invoice
1. Reduces delays – If the appropriate documentation is clear, concise and inclusive of all required information, it will significantly reduce delays within Customs, as they will have all information necessary to make a decision of the contents easily.
2. Informs custom's security of contents – If Customs does not have the required documentation the package(s) could face additional examinations. This would entail holding a shipment for as long as necessary to conduct the exam and could potentially cause all future shipments sent by the shipper. If the information on the Commercial Invoice matches the customs entry form then the Customs Agent can deduce that the package is safe and secure. This will make the decision of the cargo package to enter into the country quicker.
3. Gives history of package – Providing the history of the package will be useful information for the Customs Agent to have to grant entry to the package. This information can help trace the package origins, if crossing multiple countries or if the contents/makings of the package at one point.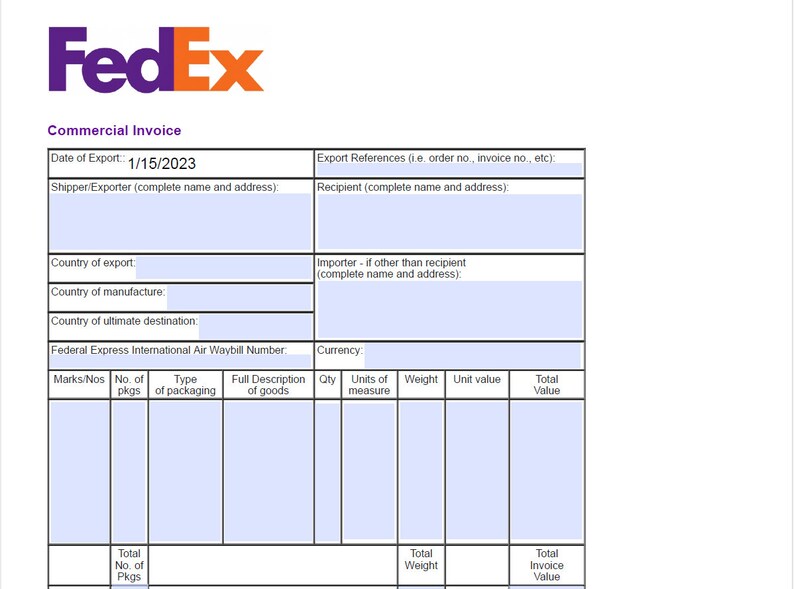 Elements of a Commercial Invoice:
– The shippers first name, last name and address.
– The consignees first name, last name and address.
– The terms of the sale, amount paid and currency information.
– The full export reason.
– A fully detailed description of the item or items sold, inclusive of what the item is made of.
– Name of the item and the purpose of the item.
Information identifying if the item requires Harmonized Tariff Codes.
– The territory or country of origin for each item in terms of where it is manufacturing.
– The total number of items or units, total value of each unit (also considered the purchase price).
– The total weight (net and gross) of each package and total number of packages.
– The shippers signature and date.
If an item does not contain any commercial value then a fair market value or nominal market value is starting on the Commercial Printable PDF Invoice. In addition, to reduce delays the information on the Commercial Invoice is starting in the language of the country of departure and country of import to reduce delays.